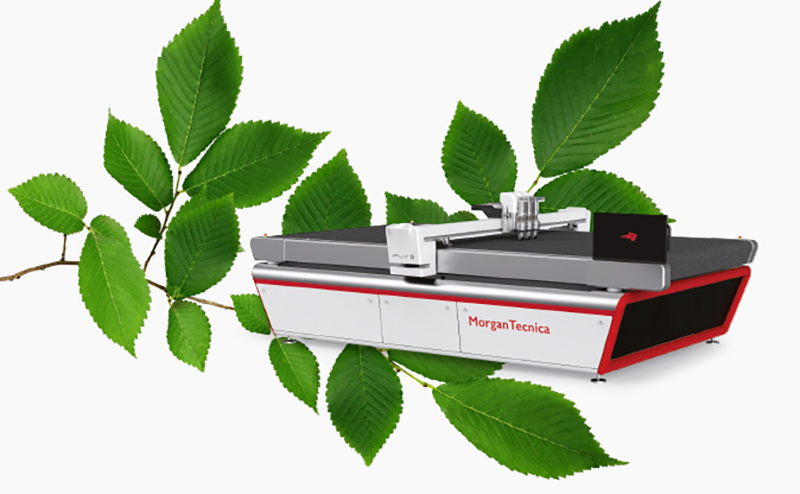 Our cutting machine guarantee zer0 emissions, zer0 exhalation, zer0 fumes and zero odors.
Our Auto labeller saves approx. 25.000 to 35.000 meters of plotter paper annually.
Our single ply cutter PLY1 saves approx. 70.000 to 100.000 meters of underlay papers and overlay plastic annually.
We made SUSTAINABILITY one of the key points of our mission.
We reduce material wastage and transportation, we save energy and cut any emissions. We improve worker's skills and labor conditions, and we facilitate data sharing and information. We increase efficiency and productivity, and we reduce wastage and costs. Planet, People and Profit: this is our idea of Sustainability!
DISCOVER HOW OUR PLY1 IS SUSTAINABLE
Energy savings with latest generation of linear motors
• It is plastic and paper free
• It allows fast delivery by shortening production process, no sorting – no bundling
• It allows to cut goods transportation, by encouraging micro local production
PLY1 AND VISION SCAN:
• Allows you to print and cut only to order, reducing waste.
• It allows you to reduce the size and cost of the fabric warehouse by integrating digital fabric printing and the Vision scan system.