GOODBYE TO A SPECIAL MAN, WITH A BRILLIANT AND VISIONARY MIND, WHO REVOLUTIONIZED THE IDEA OF THE CUTTING ROOM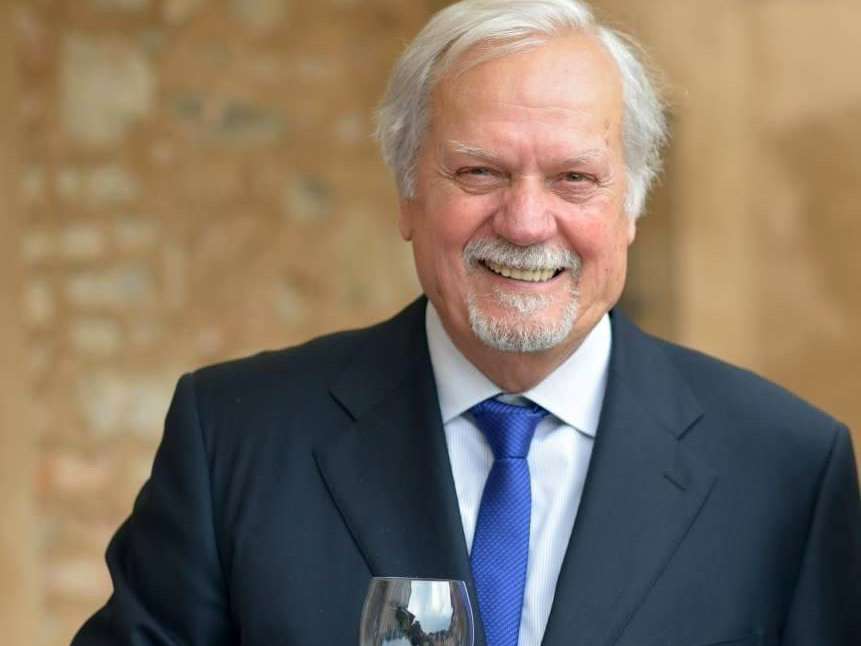 Franco Giachetti was born in Pisa on December 5th, 1939 and died in Brescia on December 19th, 2022. After studying electronics, an almost futuristic subject at the time, in 1966 he married Graziella Taglioni, also from Pisa, and together they moved to Veneto, to Conegliano (TV), where he worked as time and methods manager at Zoppas, a large Italian company, leader in the production of household appliances.
Two years later, their eldest daughter, Federica, today president of Morgan Tecnica Spa, was born and an unexpected but fundamental turning point occurred for his life and his career. In fact, his experience of avant-garde organizational techniques for production optimization, still unknown in the textile-clothing industry, prompted the GFT of Turin, which at the time was the largest and most innovative Italian clothing company, to want this enterprising young man on his staff at all costs, who had been interviewed by pure chance, after he responded to an advertisement, without knowing that it was a textile company. A sign of destiny, because from that moment Franco moved with his family to Turin, where his second son, Fabrizio, now CEO of Morgan Tecnica, was born in 1971, and where he decided to devote himself, with absolute passion and dedication, to the organizational progress and technology for the clothing industry, especially for the cutting room.
In fact, he immediately understood the enormous strategic importance of that department, especially the spreading, because, as he loved to repeat, «once the lay is spread, the consumption of fabric is definitive, for better or for worse. In the following phases, starting from the cutting, we can only manage to improve quality and efficiency, but nothing will be possible to control fabric consumption. And the cost of the fabric impacts on average over 50% of the total industrial cost of the garment!" He just couldn't get over the fact that, at that time, such an important phase as spreading was so underestimated and ignored by technological progress, as to be left to the self-management of department workers, without adequate tools and without any technological support, but, at most, basic mechanical spreading trolleys.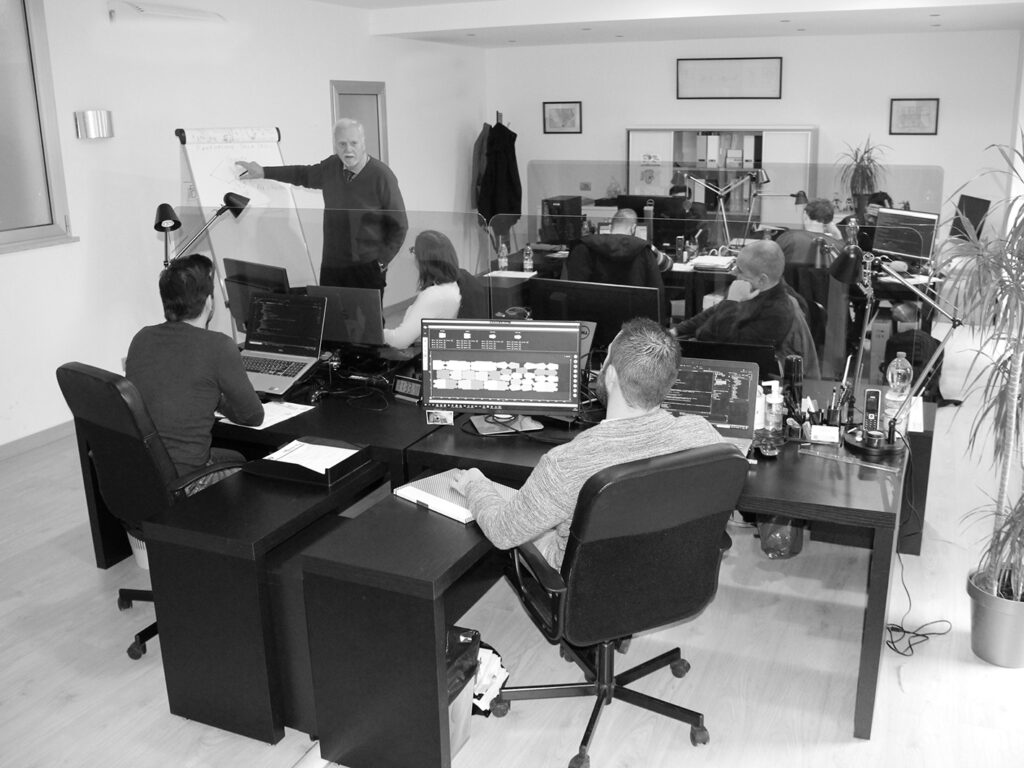 His mission therefore became the design and construction of machines and software for the efficient and integrated organization of the cutting room, the optimization of fabric consumption, the automation of spreading and of the phases upstream and downstream of the same, up to the automatic cutting, made years later. The first project took shape in Turin, at the end of the 70s, with the Ima Spa, founded by him and subsequently moved to Palazzolo (BS), where he moved with his family in 1980, but it is only since 2008, when he supported his children in the foundation of Morgan Tecnica Spa, that he was finally able to give free rein to his most innovative ideas and give substance to his vision of an integrated, automated and truly optimized cutting room, collecting the human and professional satisfaction that he deserved.
In over 4 decades, he has gained unparalleled experience and expertise in the sector, thanks above all to his curiosity while visiting and studying countless cutting rooms, all over the world, which was an incredible learning opportunity for him of ever new and different habits and peculiarities, and thanks to the consultancy, which he often gave to customers, looking for the best customized solutions and configurations for each company.
Franco Giachetti's know-how was unique and invaluable, and allowed him to invent some of the most important and popular innovations in the sector: the first electronic spreader; the first spreader with a "tension free" system, with electronic dancer-bar; the first automatic spreader without clamps, with programming even for irregular step lays, via encoder; the first interfaced spreader, with PC on board; the first automatic and programmable roll feeding system, from carousel to spreader and vice versa; the first Cut Order Planning software… just to name a few.
Franco Giachetti has left us an immense human and professional legacy: of respect, empathy, and generosity, of moral rigor, loyalty, and attachment to the fundamental values of family, work, and honesty, but also of an enterprising, visionary, witty and irreverent spirit, lover of challenges and always ahead of technological innovations and modernity.
He loved to surround himself with young people, from whom he always drew inspiration for new ideas and solutions and who at the same time inspired with his shining example and his immense experience, in an exchange that he, with his informal attitude, his sense of humor and his natural humility, he claimed to consider equal. He demanded that all his collaborators, even the new arrivals, address him personally and call him Franco, not Mr. Giachetti. He taught us the difference between being authoritative and authoritarian, and that respect, unlike mere formal reverence, cannot be imposed, but can only be won with deeds. In fact, as also evident from the enormous and truly moved attendance at his funeral, he was extraordinarily loved and respected by all who knew him and who had the privilege of spending time with him, at work as well as in private life.
However, we are comforted to know that his mission survives him, as well as his precious teachings, carried forward with pride and dedication by his children, Federica, and Fabrizio, together with all the collaborators of the Morgan group, aware of the great responsibility, but also of the fact that they have had the best teacher possible, who will always continue to guide and inspire them.
Thank you, Franco!