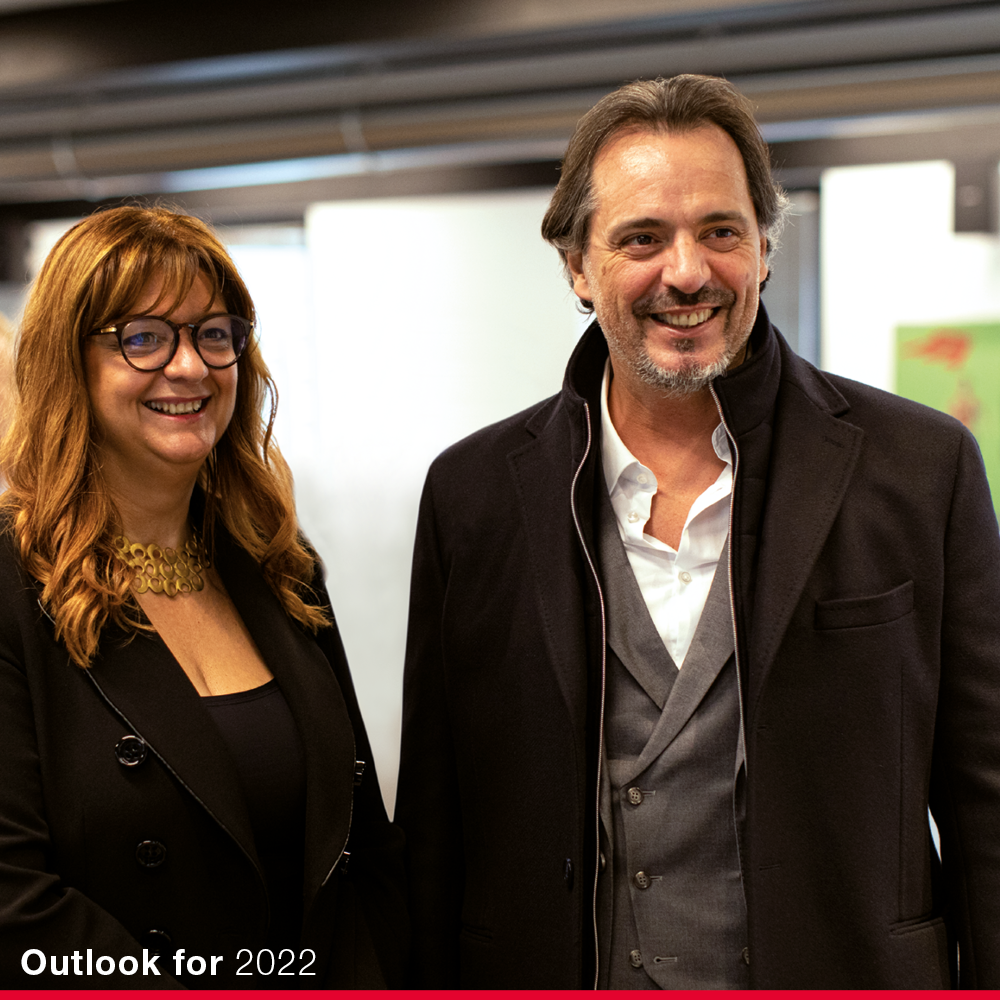 A year of expansion, consolidation, and investment on all fronts, to be tackled with optimism and determination. This is the year 2022 that MorganTecnica aims to live, building on the excellent restart that marked 2021.
«The order book is constantly increasing – explains the CEO of MorganTecnica, Fabrizio Giachetti -, and I don't think it will be "a flash in the pan". Government aid to the industry is boosting confidence and we are confident that it will be a prosperous year from all points of view. MorganTecnica would like to take this opportunity to strengthen itself and continue to produce excellent products.
Although the pandemic is not abating, there is a sense that the world is learning to live with it: «We believe that it will be a year of restarting in-person events. They are crucial for our business and we have therefore booked all the major trade fairs. We are looking forward to showing our new products and meeting partners from all over the world,» says Fabrizio Giachetti.
There will be many areas of action for MorganTecnica in this new year: «We have always been focused on foreign markets, but we also want to increase business relations in Italy. The country is reacting well and the growth in GDP (+6.2%) proves it. We are a proudly Italian company, which wants to contribute as a protagonist to this national growth».
There are two areas in which MorganTecnica aims to invest in particular: the launch of new products and services.
«It will be a year of investment, in which new machinery and software product launches will stand out. In addition to apparel, we will present new solutions in the furniture sector», comments the president of MorganTecnica, Federica Giachetti. «The pandemic has increased the love for the home, people want to live it to the fullest, and sales of goods for the home are steadily rising. Mainly in Europe, client companies are reducing or abandoning relocation to speed up production with the micro-factory. MorganTecnica wants to continue to respond to these demands by providing all the most suitable and efficient solutions for on-demand production. Great attention will be paid to after-sales service, which we consider fundamental. The sales and technical support network will be expanded, we will have new distributors, and there will be investments to improve the after-sales service».
All these objectives will be accompanied by the expansion of the team: the company is looking for both new managerial and operational figures.
It will be a year of working towards MorganTecnica's mantra of «working hard every day to be the best, not the biggest«.
MorganTecnica believes that this year will generate many interesting challenges and opportunities on all fronts, and therefore wishes all its stakeholders a happy and productive 2022.