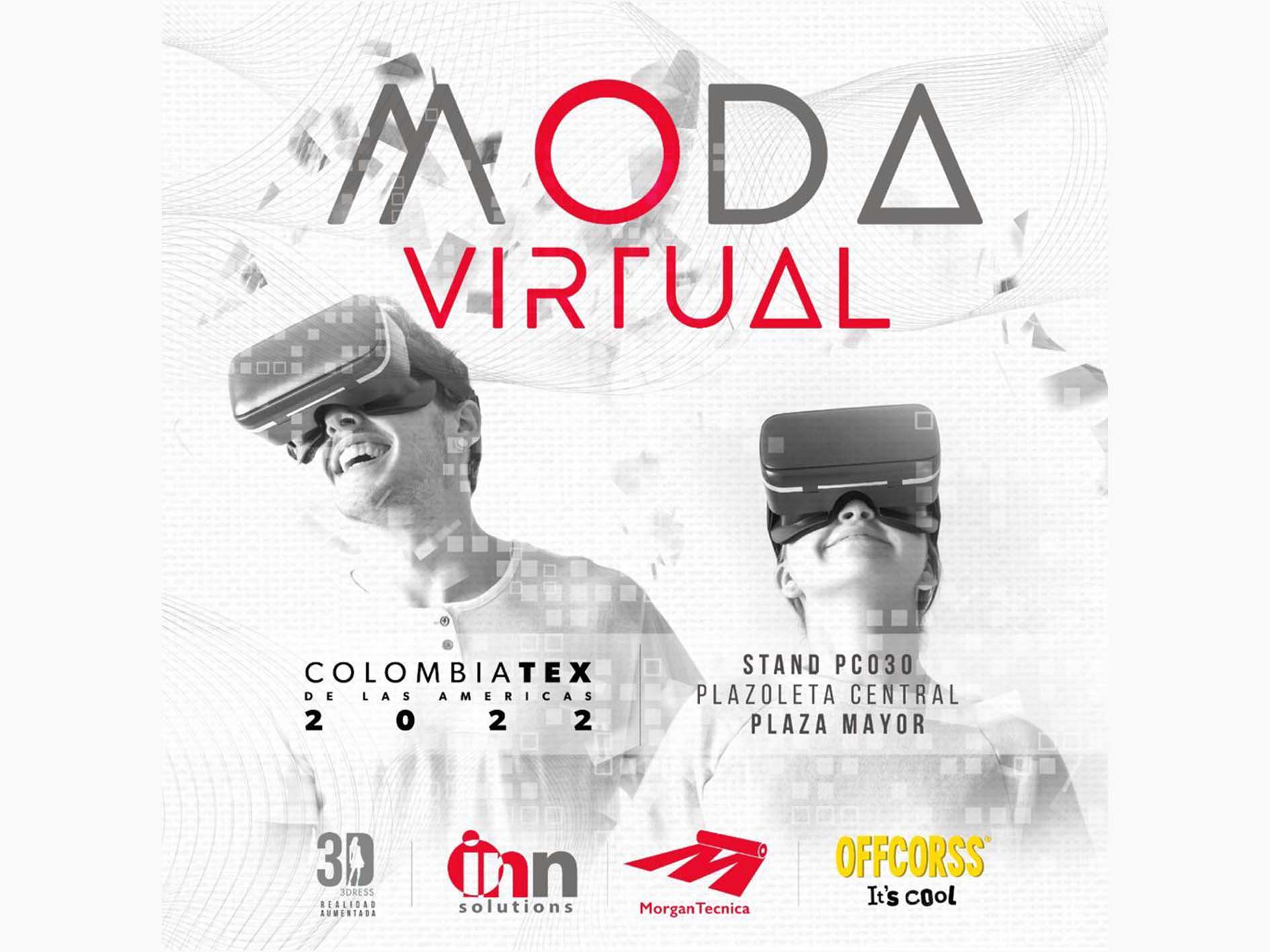 The great potential of the Metaverse to add value to the fashion and design industry has encouraged Inn Solutions to participate in ColombiaTex de las Américas, through a disruptive and new proposal for the textile industry, offering an exclusive virtual reality experience for its attendees.
Inn Solutions – a digital transformation company for the textile sector -, together with MorganTecnica – owner of the 3D garment fitting software, 3Dress, – and OFFCORSS – the number 1 clothing company for children in Colombia – joined forces to develop and present a fun virtual reality experience that simulates a Metaverse world with animated avatars, to interact and satisfy the needs of a new generation of consumers.
"We have been working with 3D for 6 years now, and we've been making many advances in terms of sustainability. A year ago we began to actively explore the digital theme more widely, allowing us to include the shopping experience. 3D is present throughout the supply chain, generating a very important impact on the customer", says Juan Pablo Mejía, CEO of the inn Solutions SAS.
"MorganTecnica has always had a vision of the market ahead of its time and is committed to transform the way companies design and think about fashion: when a new model is created by a digitalized process, not only the design process accelerates, but also the manufacturing process, reducing the use of energy, water, the textile waste and carbon emissions, contributing exponentially to sustainability, and this is a central objective in the development of any of our products», says Federica Giachetti, president of MorganTecnica.
MorganTecnica, Inn Solutions, and OFFCORSS are strongly committed to consolidating their brands among avatars and metahuman and making a revolutionary offer through their product portfolios, seeking to make their consumers familiar with this new reality.
"Participating in this scenario, in addition to joining together with companies such as Inn Solutions and MorganTecnica, allows us to take a step forward in the new reality of the industry, bringing our consumers closer to an experience of digital transformation, as we are committed to the 25k strategy, which seeks to strengthen companies in the fashion sector and their positioning, all in one place" indicates Yanet Londoño Diosa, CEO of OFFCORSS and President of the ANDI Board of Directors in Antioquia.
The experience that will be lived at the stand PC030 located in the central platform of the Colombiatex, the most important fashion event in the región, which takes place from year to year in Medellín, will allow visitors to live a different shopping experience, with the hyperrealistic models of the next OFFCORSS collection.
But the virtual experience doesn't stop there! Inn Solutions and MorganTecnica will also present a portfolio of machines for the cutting room in a digital and interactive way.
Product innovation and disruptive ideas will continue to be part of the new reality, which ensures that companies such as Inn Solutions, MorganTecnica will become references for Colombian fashion, as they decided to do different and to be pioneers in the limitless virtual world.