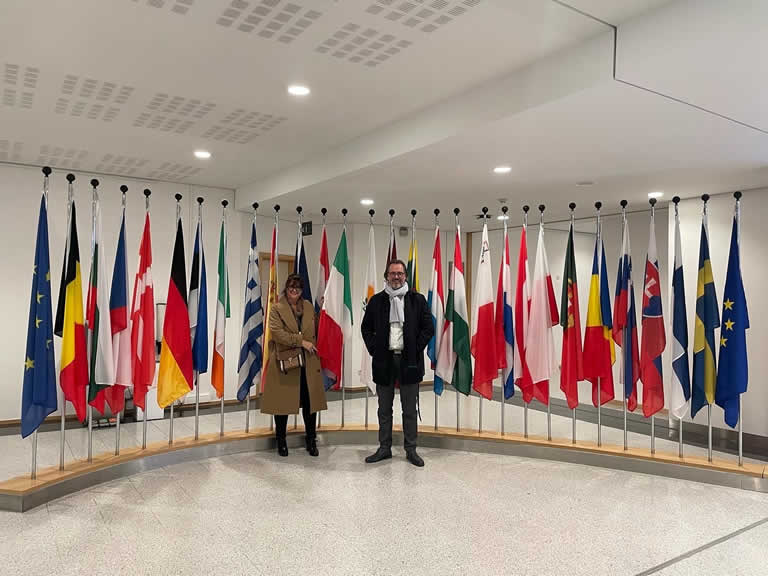 MorganTecnica at Bruxelles with the Wind of Change presentation! We are very grateful to have been selected as the representative of European SME's at the VDMA conference:  a panel discussion about the impact of the European new Green Deal.
Our president – Federica Giachetti discussed about MorganTecnica's commitment for sustainability.
A great occasion to spoke about the «re-shoring» as an opportunity to find new technological solutions, better performing, more respectful for the environment and for the workers conditions.
She has presented Morgan's double commitment for sustainability with our new technology cutting line ply1 and sustainability corporate initiatives.
Members of the European Commission took part on this event, two exciting days concluded with a European Parliament's tour, a big honor for MorganTecnica!
..We are happy to share the photo of Federica Giachetti & Fabrizio Giachetti, President & CEO.